People
Our therapists are graduates of accredited Physical Therapy programs and have advanced training in Orthopedic and Sports-related techniques.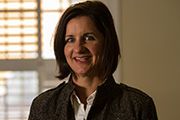 Ellen Seib, PT, MBA
Ellen has cared for a variety of patients over the last 26 years as a physical therapist in the Northeast Georgia area. Specializing in the care of orthopedic patients, she enjoys the opportunity to encourage individuals to improve their posture, establish a new exercise habit, and take steps toward improvements that allow them to return to their families and favorite activities.
Ellen actively develops her expertise and practice by completing continuing education courses in a variety of clinical areas. Her specific areas of interest are orthopedics, from spine to joint and musculoskeletal-related problems.
Outside of Physical Therapy Specialists, Ellen enjoys staying active, spending time with family and friends, and working in various community organizations. She has been an active member of Toccoa First United Methodist Church and participates in Junior Achievement programs to educate young people about business and opportunities available to them. She loves traveling with her husband, Ron, and seeing new places and cultures.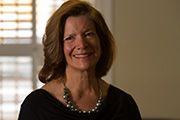 Debbie Yates, PT, MS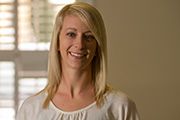 Brittany C. Parker, PTA
Brittany, PTA, has been a member of the Physical Therapy Specialist team since 2010. She says that one of the most rewarding parts of her work is helping patients develop the confidence that they can get well.
"When someone first begins at the clinic and they are simply overwhelmed with pain, I count it a crucial part of my job to not only work with them to get well but develop the confidence that they can get well."
When she's not working at PTS, Brittany loves spending time with her husband and family.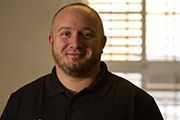 Ben Ramsey, PTA, L-AT
Ben, PTA, AT, enjoys both the rehabilitation process and relationships built with his patients. Especially interested in orthopedics - from orthopedic trauma to joint reconstruction - Ben loves to motivate patients throughout their rehabilitation.
"Somewhere, someone is relying on each one of us to be all we can be."
Ben regularly pursues further education in athletic performance and training for the adolescent as well as the aging athlete. Whether you're a competitive athlete or not, Ben continues his training to have an edge in his ability to help you reach a high level of performance than you thought possible.
Ben and his wife lead an active lifestyle. They enjoy exercise, working with their church's Wednesday night youth group, spending time outdoors in the Northeast Georgia Mountains. For the past three years, Ben has served as Camp Counselor for Camp Sunshine - a camp that provides summer programming and opportunities for child cancer patients.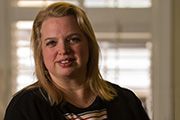 Lisa
Lisa, with a love for bookkeeping, accounting and attention to detail, enjoys keeping the administrative elements of PTS running smoothly and speaking with patients in the lobby. Lisa holds an Associate's degree in Accounting and has an interest in pursuing further courses in computers and technology.
From cooking and sharing a family meal to watching a movie to traveling to the Great Smoky Mountains, Lisa enjoys time with her husband and sons.